Essential Oil...

Every product of Triple Tree is complemented with our own signature essential oil blends. Essential oils are extracted from natural plants through distillation or evaporation. While essential oils are most famous for their aromatic capabilities, they are known to be beneficial for health. One major benefit of essential oils is improving hair health. Different essential oils can do everything from helping hair growth to adding strength and shine.

The Brand - Triple Tree

Our brand Triple Tree is built upon 17 years of experience in the hair care industry with the strength of nature where we focus on three principles - Maximizing Natural Ingredients, Creating Eco-friendly & Quality Products and Ensuring Effective Results for your eco-friendly journey to achieve your ideal hair health.

Triple Tree Signature Essential Blend Series

Triple Tree developed 3 signature essential oil blends based upon our intensive research on combining the benefits of the individual essential oils to provide the most effective desired results for each of the goals below : Nourishing & Moisturizing, Hair Loss Prevention and Calming & Rebalancing. We are also in continuous efforts in developing new signature blends to further add into our existing range in the near future.

Eco-friendly, Minimal and Simplicity..

Our packaging will be minimal as we love the mother earth and nature, so our creation aims to be eco-friendly, reducing synthetic chemicals not only on our products but also on all labels and packaging to reduce pollution and unnecessary waste that could be harmful to our planet earth. Our labels are printed on the high quality paper stock material commonly found on wine labels. It is selected as it is made with natural wood fibres and yet being water resistant. All our products are glass bottled which are 100% recyclable and in line with our aim to reduce air and water pollution.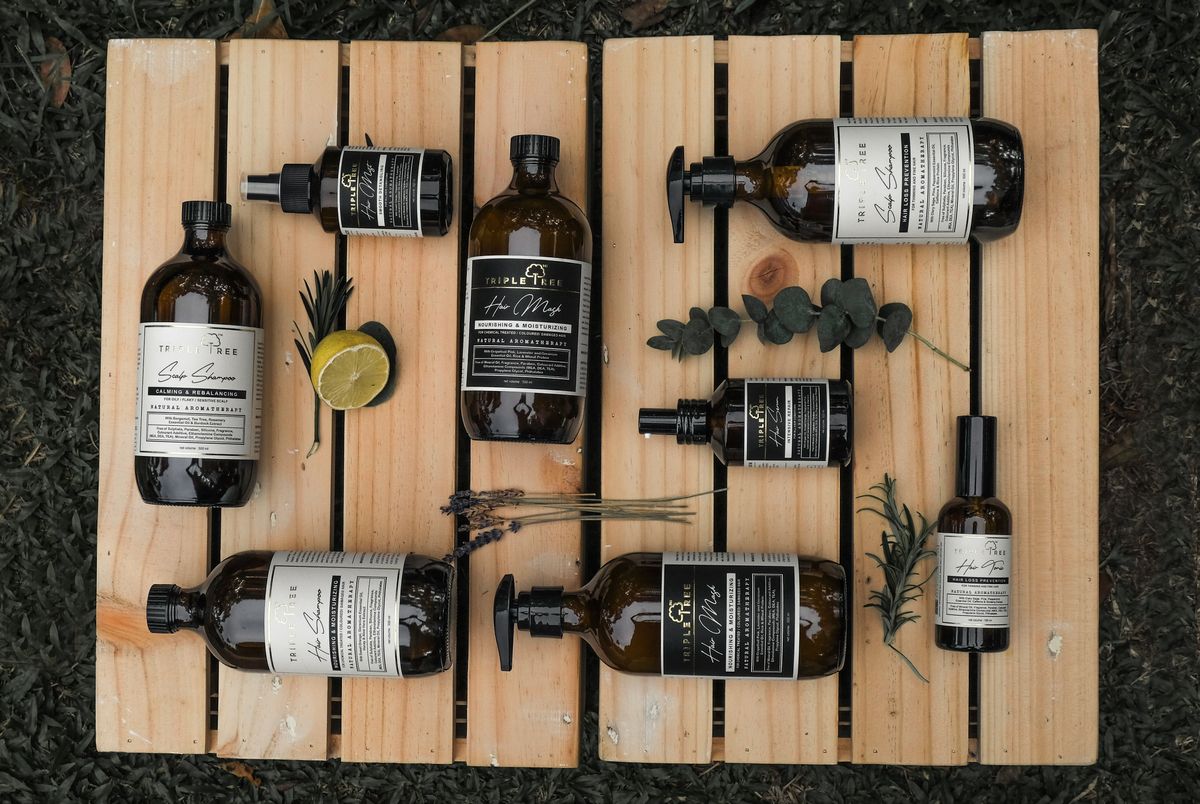 Our Products are now available for sale online & at our retail store : Hair Cottage by Juno's (Triple Tree's Retail Store) - Basement 2 (B2) -03, Stores@Kapas, Kapas Condominium, 3, Jalan Kapas, 59100 Bangsar, Kuala Lumpur
Hair Cottage by Juno's (Triple Tree's Retail Store)